Countryside Audio and Visual
PO Box 7206
Tadley
Basingstoke
Hants
RG26 5YR
+44 (0) 7747 463797
info@countryside-video.co.uk
web: Countryside Audio and Visual

We offer high quaility DVD's and CD's featuring traditional areas of the countryside.
Subjects include fox hunting, bee keeping, heavy horses, pigeon racing and all sorts of country pursuits.
The films are available in PAL and NTSC formats.
Purchases can be made on-line with a credit card using our secure shopping cart.




last updated: Thu, 03 Nov 2011
RSS feed
Fell Hunting Memories
JUST RELEASED This film was recorded before the millennium and contains footage that has never been seen before.For hundreds of years the Fell packs have hunted on foot across the spectacular scenery found in the Lake District giving amazing viewing to supporters of these very famous huntsHunts in o...

...

Legends of Pigeon Racing BERT SHEPHERD
Bert Shepherd of WoodmancoteIt was on his 8th birthday that Bert became involved with the sport of pigeon racing. In those early days along with his young friends once their birds had arrived they would run to an agreed point with their bird to discover who had won the race. In 1978 he purchased ...

Memories of the New Forest Buckhounds
This DVD is a compilation of archive footage supplied by the New Forest Buckhounds hunt supporters.The producers would like to thank all who have contributed.Specialist NarrationMichael ThomasJohn StrideDuration 98 minutes...

Legends of Pigeon Racing JIM DONALDSON
LEGENDS OF LONG DISTANCE PIGEON RACING JIM DONALDSONIn 1980 Jim Donaldsons son Michael took up racing pigeons.After a short time Jim took over these birds and has achieved amazing results.Here are just some of his awardsBetween 1989 and 2014 Jim has won his section in theSco...

Hunting in Ireland Volume 2
MunsterIn this 90 minute film we take our second visit to Ireland to discover their unique ways of hunting in the province of Munster. The County Limerick Foxhounds The Pallaskenry Beagles The Scarteen The Black and Tans The Limerick Harriers The West Waterford The Duhallow F...

Legends Pigeon Racing JIM EMERTON
From simple and humble beginnings the evolution of Jim Emertons wonderful life in close harmony with nature and pigeons has been an exciting and intense experience. There is nothing more beautiful than to perceive that bird as it wings back to the home of its birth after a flight of great distanc...

Ratting in Rutland
RATTING IN RUTLANDwith Andy Swallow and Simon WissonDuring February amp March each year Gamekeepers have the task of removing hundreds of rats which have become established around their game covers.Andy Swallow based at a shoot in Rutland uses all types of dogs including terriers who are brought alo...

The Racing Pigeon Song
The Racing Pigeon Song DVDThis DVD contains the song 'The Racing Pigeon' with picturescomplimenting the lyrics.This was specifically written for all the Countryside Audio amp Visualfilms we have produced on Racing Pigeons....

Pigeon Talk 2 CD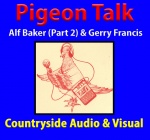 Alf Baker Part 2 amp Gerrry Francis Just rereleased onto CD In 1978 Pigeon Talk interviewed some of the leading racingpigeon fanciers in the country. These were released nationallyon audio cassette. After a break of 38 years they have now been rereleased as interesting informative and histori...

Pigeon Talk CD
Les Davenport amp Alf Baker Part 1 Just rereleased onto CD In 1978 Pigeon Talk interviewed some of the leading racingpigeon fanciers in the country. These were released nationallyon audio cassette. After a break of 38 years they have now been rereleased as interesting informative and historic...

The Highland Keeper song
One of the wildest and most beautiful parts of Great Britain is the Highlands of Scotland. On the Glenmazeran estate situated in the Monadhliath Mountains Jimmy Irvine is the head keeper.This song was written specifically for our film Life with a HighlandKeeper which follows a typical year with ...

The British Show Racer
The British Show Racer has been exhibited for many generations. In 1976 the British Show Racer Federation was formed to represent all show racer societies and to improve the coordination and recognition of shows as classic shows.This double DVD explores the activities of the Blackpool Show and vis...

Fell Magic Hunting Song
This short film contains footage from the late 1990's set to the song 'Fell Magic' which was specifically written for the film released in 1998 'Foxhunting with the Six Fell Packs'Song Fell MagicWords Joe TownsendSung by Tony RenneyMu...

The Red Deer of Exmoor SONG
NEW IDEAL STOCKING FILLERThe Red Deer of Exmoor are one of the biggest tourist attractions and bring many visitors to this part of England each year. These secretive and shy animals are found all over the moor and there are several thousand of them.This song was written as a tribute to the Red Dee...

Stag Hunting Memories
Stag Hunting with the use of tufters to select the stag and a full pack of hounds to hunt was changed by the Hunting Act in 2005 when this traditional way of hunting was banned. With the support of the present day masters and officials of this pack this film has been produced capturing those memor...

20 Years of National Shire Stallions
The Shire Horse is the largest horse in Great Britain and has served this country for over a hundred years.Today there is a strong band of breeders dedicated to ensure the future of this breed.The National Show is held annually with approximately 200 entries. This film looks at the stallion ent...

Legends of Pigeon Racing Roger J. Lowe of Reading
Roger Lowe started his racing pigeon career in 1971 in Reading a hot bed of the best flyers.Recognised today as Orbital Lofts he is well known all over Europe having won numerous classic and national races. In this film Roger explains his systems and methods which has taken him to the top of this s...

The Huckworthy Basset Hounds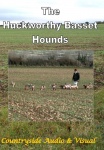 The Huckworthy Basset Hounds were a private pack formed in 1963 and owned by Mrs. A. Parlby.They were kennelled at Charlton Horethorne Nr Sherborne in Dorset.This film was recorded in 1998 in the village of Charlton Horethorne at a meet at The Kings Arms Hotel and hunted around the local area.No nar...

Training Retrievers the Chris Green Way
Training Retrievers the Chris Green WayFollowing the successful DVDs on Training Shooting Dogs and Advanced Gun Dog Training Chris Green has used his unique methods to film another informative and educational film for retriever owners explaining handling and training from a puppy to first shoot da...

64th British National Ploughing Championships
The 64th British National Ploughing Championships organised by the Society of Ploughmen was held at Wotton St Lawrence Nr Basingstoke in Hampshire on the 11th amp 12th October 2014. This film was recorded over the two days of the event and features many of the 15 classes including High Cut ploughin...

Legends of Pigeon Racing The Padfield Family
The Padfield family are one of the most successful long distance pigeon racing enthusiasts from the heart of the Welsh mining country at Cwmtillery in South WalesFollowing the success of their father Dave amp Vince Padfield have established a family of outstanding quality racing pigeons. Flying to ...

Welsh Hunting Memories
WELSH HUNTING MEMORIESThis film looks back at fox hunting in Wales before the legislation changed regarding hunting with hounds. This footage has never been seen before and was all filmed at the turn of the century.The packs included in this film areThe Irfon amp TywiThe David Davies FoxhoundsThe R...

Hunting in Ireland with the County Limerick double c.d.
THE COUNTY LIMERICK HUNT DOUBLE C.D. Audio Recording onlyOne of the most famous Irish Hunts which has been established for well over 200 years. This hunt has been fortunate to have been guided by the late Lord Daresbury and the current Senior Joint Master The Earl of Harrington. With over twenty...

Beekeeping with John Furzey
Beekeeping with John FurzeyDuring this 95 minute video John concentrates on the management and handling of bees during all types of weather and conditions through the course of a season. He also explains different equipment that can be used in beekeeping.Other items included are a visit to Quince H...

Hunting from A Front Seat Double CD
The Hunting Life of the late Captain Ronnie Wallace MFHHunting has been graced by outstanding characters over the centuries and no one would doubt the name which springs to mind when hunting is mentioned in the 20th Century Captain Ronnie Wallace MFH. Having been born into a hunting family he sp...

Thoughts on Foxhunting Double CD
This double audio CD is a recording of the Late Captain Ronnie Wallace who was the most famous name in foxhunting today and respected throughout the world for his vast knowledge and experience in the hunting field and also in the administration of the sport.Contents The Masters position and respons...

Legends of Pigeon Racing Dennis Blakey
The Up North Combine is regarded by many as the hot bed of pigeon racing in Great Britain with enthusiastic fanciers sending large numbers of pigeons to each race.Dennis has for many years been very successful in this strong organisation and in the past four years alone has won three Up North Combin...

Horseboating in Britain
LAST OF THE HORSE DRAWN BOATSIt was once a common sight to see horse drawn boats on our canals. Indeed in its heyday 1000s of horses were used to transport the nations goods around the country in this way. Today it is a leisure industry run by enthusiastic operatorsgiving the general public the op...

A Year with the Southern Counties Heavy Horse Association
This DVD follows a year with the Southern Counties Heavy Horse Association. During 2002 we look at the Spring Working at Harbridge Farm The Heavy Horse Spectacular at the Weald amp Downland Open Air Museum and the 31st All England Ploughing Championships at Charford Manor Farm Breamore Fordingbrid...

London Harness Horse Parade
On a beautiful Easter Monday Battersea Park became one of the main attractions in London as many thousands of people went back in time to see how life would have been over a hundred years ago.Vet inspections judging and awards all made up the parade with entries travelling from far and wide. Exhibi...

Red Deer Rut on Exmoor
October is an exciting time on Exmoor with the annual red deer rut. At its height stags can be heard roaring over many parts of Exmoor including open moorland combes and pastureland.This exciting sixty minute film illustrates the behaviour of different stags during the rut and the narrative carries...

Legends of Pigeon Racing Frank amp George Bristow
FRANK amp GEORGE BRISTOW volume 8With a lifetimes experience of pigeon racing Frank Bristow is one of Britain's outstandingflyers. Winning from every race point on the north road including Lerwick. In 2007 Frank also started flying South Road and has swept allbefore him with outstanding succes...

Advanced Gun Dog Training
............ the Chris Green WayChris Green is Head Keeper of the famous Conholt Estate. With a life times experience in breeding and working gun dogs he has had to maintain the highest of standards on one of England's leading shooting estates.In this film Chris takes us through a more advanced cour...

Riding the Shire Horse
This film looks at the exciting new use for the Shire Horse.Introduced by John Ward Consultant to the Shire Horse Society we visit Elspeth Ross from Waldburg Shires who was the leading figure into riding the Shire Horse in this country.Elspeth uses her shires for the Lords Mayor Show and also for sh...

The Hunting Horn Hunting Songs C.D.
The hunting horn hunting songs CDThis audio CD contains 12 original hunting songs performed by quotSouth of the Borderquot. The Hunting Horn Country Sports England at its Best Captain Ronnie Wallace Hampshire Hunts Shropshire Hunts Fell Magic Heaven Scent Irish Hunting M...

The Red Deer Rut in Scotland
SPECIAL SALE PRICE SALE ENDS 30th APRIL 2019 During the Autumn the mountains and glens of Scotland echo to the sound of the Red Deer Stags roaring during the rutting season. Captured on this 40 minute film is the nonstop activity and excitement of the rut including the amazing different sizes ...

Working Horses of Harbridge Farm
In this 90 minute film we look at eleven different topics that the horses of Harbridge Farm took part in during the last two years including annual farm work competitions and charity events.Available on DVD2a3fUKkxLII...

Working horses in My Blood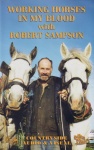 Working horses in my blood with Robert SampsonThe Sampson Family have been established at Harbridge Farm on the edge of the New Forest since 1882.In the 1950's and 60's when many farms gave up the working horse for the tractor the Sampsons continued their faith in the working horse.Robert Sampson is...

Rabbiting Just Some of the Methods
Rabbiting Just some of the methodsMany countrymen have at some time in their life enjoyed the sport of rabbiting.In this film we discover one of the oldest known methods longnetting. Mick Mansbridge has been rabbiting for over forty years many of which have been on a professional basis. Mick shar...

Professional Rabbit Catching
Professional rabbit catching with Mick MansbridgeIn today's modern hightech computer world there is still a need in the countryside for the old traditional established and recognised methods for controlling the wild rabbit population.Mick Mansbridge joins his proteacutegeacute Edward Cook who is a p...

Rabbit Control
Rabbit Control with Mick Mansbridge and Ed CookAs a full time rabbit controller Ed Cook and his tutor Mick Mansbridge have experienced many different and difficult situations for their work. In this video their task is to clear a rabbit problem from a vast quarry site. The methods they use include l...

King039s Troop Royal Horse Artillery
The King's Troop Royal Horse Artillery Into the MillenniumThe King's Troop RHA were named at the express wish of King George VI on 24th October 1947. Prior to this they were known as The Riding Troop. The St John's Wood Barracks in London where the King's Troop are based has been occupied by an a...

Jack Russell Terrier Club
Jack Russell Terrier Club of GB 25th Anniversary weekendJack Russell Terriers are a breed of working terrier who take their name from the Reverend John Russell who bred one of the finest strains of working fox terriers in Devonshire in the mid to late 1800's.To celebrate its 25th Anniversary The Jac...

The Brewery and Cider Horse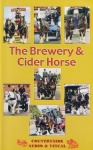 For generations the heavy horse has been used for daily work in the brewery and cider making industry.This 90 minute film discovers the different companies who in the 21st century still have a daily use for their heavy horses in delivering products and internal work. They also use these horses for ...

Beginers Guide to Ferreting
A Beginner's Guide to FerretingWhen Mark Holmes started keeping ferrets and ferreting for rabbits he found that there was very little helpful information available for people like himself starting out. As a result he joined Tom Sturgess and his ferreting team to produce this film aimed at those jus...

The Care of Ferrets
The Care of FerretsFor centuries the ferret has been used to help man catch rabbits. Most of this time it was in no way respected for its work. Today with well established clubs and societies for the ferret many are in fact just kept as pets and it has at last gained the respect it deserves.With t...

Bee Keeping for Beginners and Old Hands
Beekeeping for beginners and old hands with John Furzeyhttpscountrysidevideo.co.ukadminmod1.phpThe public today are becoming increasingly more and more interested in the countryside and its many facets. This would certainly include the fascinating world of the honey bee.John Furzey started working ...

Ratting with terriers
With the end of the shooting season many game covers are cut leaving areas of land full of rats who have thrived on good feeding and plenty of cover. It is at this stage when ratting packs which consist of individuals and their terriers get together at weekends to take part in this important job of ...

An English Gamekeeper
A year with an English gamekeeperThe Englefield Estate is based in the west of the county of Berkshire. It is typical of an English estate. It has around 14000 acres being a mixture of deciduous woodland old parkland arable amp dairy farms.In this film we follow a year with Head Keeper Wavell Wilson...

The Magic of Exmoor
Follow the Magic of Exmoor in this video which looks at a typical year in the life of this unique part of England.Narration has been undertaken by Mike Leach Head Ranger of the Exmoor National Park and Derek Sparks Local Farmer. Both Mike and Derek have lived on Exmoor all their lives.Film durati...

A Season with the Exmoor Foxhounds
A season with the Exmoor FoxhoundsStewart Guy spends a season filming the normal activities of one of our most prestigious packs of foxhounds in England.Sequences include Puppy walker hound exercise and feeding puppy and hound show point to point autumn and regular hunting.Commentary by the late Cap...

Hound Standards
Hound Standards with Captain R.E. Wallace MFHThere are over 200 different packs of Foxhounds and Harriers in Great Britain today. Many packs were established hundreds of years ago. In most cases they have been bred to suit the requirements of their individual type of county.This film looks at six ...

The Belvoir
Hunting into the Millennium with the Belvoir a season with the Duke of Rutland's HoundsThe Belvoir one of England's outstanding packs of Old English Foxhounds is situated in the famous hunting Shires. From September to March the hounds are out hunting four days a week.This film shows a typical sea...

Hunting Horn Calls C.D
Hunting Horn Calls amp Hunting with the Fitzwilliam HuntA double c.d. is now available which looks at the significant role of the hunting horn in the hunting field and includes all recognised calls with a detailed explanation of each one. Also included is hunting with the Fitzwilliam hunt....

The Hunting Horn Hunting Horn Calls
The Hunting Horn It's History and Use TodayIncluded in this film is the manufacturing of the different types sizes and tones of hunting horns that are available. Examples and descriptions of the different horns are given together with the recognised calls that are used in the hunting field today.A...

Beagling in Britain
This hunting film looks at 5 packs of beagles from different locations showing very different hunting conditions. It includes exciting hunting action which attracts all types of people who follow on foot and can see much of the action which takes place in the outstanding beauty of the countryside.T...

The Red Deer of Exmoor and the Devon and Somerset Staghounds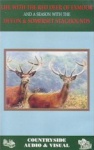 The Deer This film includes newly born calves stags in velvet the rut severe weather conditions endured by the deer the casting of antlers plus much more.The Hunt The Puppy Show Autumn Stag Hunting Hind Hunting Whist Drives Spring Stag Hunting and the Point to PointrK2ZTchb0VU...

Foxhunting in Shropshire
Shropshire has some famous hunts within its boundaries hunting over some very different types of terrain. From flat arable farm land in the North to some very steep and rugged hills in the South West. Add to this the famous dingles and you have a very special and exciting hunting country.The five ...

Foxhunting with the Six Fell Packs
One of England's most famous fox hunting areas is the Lake District and the Cumbrian Fells. It is here that the Six Fell Packs have their own very famous history and traditions. This video discovers the many fascinating and unusual aspects that stands them apart from other areas.Enjoy some amazing...

Foxhunting in Hampshire and the Isle of Wight
Hampshire and the Isle of Wight has its own very keenly supported hunts over some of England's finest countryside.This film looks at five of the outstanding hunts and discovers how each pack has its own very distinctive type of hunt country and style of hunting.Hunts included on this film The Vine ...

Hunting in Wales Volume Two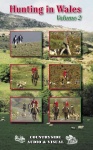 In this volume 2 of Hunting in Wales we look at six different packs showing fox hunting and beagling in their varied and different hunting country.The packs featured in this film in order of appearance areThe Irfon amp TywiThe Radnor amp West HerefordshireThe Glyn Celyn BeaglesThe Sennybridge Farmer...

Hunting in Wales Volume One
In this film which is the first volume of Hunting in Wales we look at six different packs in different areas showing the wide contrast of Welsh Countryside. At once you can see why hunt supporters from all over the world travel to see hunting at its best.The packs featured in this film in order of a...

Hunting in the Borders
The Borders are one of Britains most remote and highest areas with rolling hills as far as the eye can see. Steeped in history the landscape runs down to the North Sea coast and it also contains the main artery of the transport system linking England and Scotland. It is here that we find one of the ...

Hunting in North America with the Iroquois Hunt
Hunting with hounds is conducted in many parts of the world. America is one of the mostprestigious hunting countries. In this video we visit one of Americas most famous hunts The Iroquois based in Lexington Kentucky.With the influx of the coyote into their hunt country and the decline of the fox in ...

Hunting in Dorset
Hunting in Dorset is famous for its vale country including it's thorn hedges small coverts along with its many areas of undulating natural beauty. It requires fit hounds horses and riders to see the end of an action packed hunting day. With an ample supply of hares and a good viewing country it make...

Hunting in Wiltshire
Wiltshire is known as the Gateway to the West Country and is famous as an area of great diversity with much of the land designated as an area of outstanding natural beauty. Hunting in Wiltshire covers land from the rolling chalk hills to the good scenting conditions of the dairy grasslands. The famo...

Exmoor Hunting Heaven
A short DVD of the song from the film Stag Hunting with the Devon amp Somerset Staghounds. It is an 8 minute song with matching pictures that has been specifically written for the film by Tony Renney Sung by Steve Falcon and musical production by The Music Farm....

Stag Hunting with the Devon amp Somerset Staghounds
Since the 1750's Stag Hunting has taken place on Exmoor. Today 250 years later Exmoor has one of the finest herds of Red Deer in the world and the support by mounted riders and foot followers has never been stronger.In this video enjoy watching the Devon amp Somerset pack of Staghounds Autumn Huntin...

The Last Furrow
With Jim ElliottToday in the 21st century the need to use the horse for ploughing has been superseded by the tractor. However there is still a loyal band of country folk keen to keep this rural way of life alive and each Autumn ploughing matches take place the length and breadth of Great Britain.Lea...

Working Retrievers
Presented by Vilendal GundogsThis film on working gundogs looks at how Henrik amp Lena choose a puppy the training of their dogs picking up working tests and field trials.Also featured in this filmRoyal Headkeeper and Panel A Judge John StubbsProfessional Gundog trainer and Panel A Judge Alan Thor...

Life with a Highland Keeper Volume 1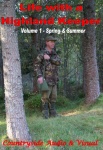 Spring and Summer Some of the remotest and unspoilt parts of Great Britain is the home and work place of Jimmy Irvine head keeper on the Glenmazeran Estate situated in the Monadhliath Mountains near the source of the river Findhorn in the Highlands of Scotland.In this film we follow Jimmy and his st...

Life with a Highland Keeper Volume 2
Autumn and WinterIn this film we rejoin Jimmy Irvine in the autumn winter and early spring on the Glenmazeran Estate situated in the Monadhliath Mountains in the Highlands of Scotland. Jimmy will be busy in all weather conditions with visitors arriving from far and wide to fish for the salmon and to...

Hunting with the Zetland
This film was captured by Yorkshire Dales man Willie Metcalfe before the ban was brought into force in 2005.With the threat of a ban hanging over hunting Willie who also puppy walks for the Zetland hunt decided to record some of the action on film before it was gone forever.Duration 60 minutes...

Hunting in Ireland volume 1
LeinsterHunting in Ireland has been established since the 1600s with some very famous packs. Enthusiasts from all over the world travel to Ireland to enjoy exciting hunting action which includes their famous banks and drains requiring brave rider and horse. This film looks at the following packs in ...

A Tribute to Pritch Bland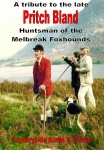 Late Huntsman of the Melbreak Foxhounds Countryside Audio amp Visual are pleased to release a 21 minute tribute to Pritch Brand.Available on either DVD or video at a cost of pound10.00 pound2.00 postage and packing with profits from these sales to go to the Melbreak Foxhounds.uefLD4_GidQamprel0...

The National Shire Horse Show
The official National Shire Horse Show film is available for each year since 1995. The only year not recorded because of foot and mouth is 2001.This film captures captures the In Hand Turnout and Harness classes plus highlights from this annual two and a half day show.This is a 60 minute film. ...

The Countryman
In this first film Jon shares with us his knowledge of the countryside. Enjoy an hour watching some of our old country crafts being carried out while Jon explains about some of the different activities he undertakes including Trapping Rabbiting Mole Catching Stick Making Net MakingDur...

The Wessex Way
This film was produced to commemorate the 25th Anniversary of the Wessex Heavy Horse Society Show. This 90 minute film gives an insight into the Wessex Heavy Horse Society and its member and looks at the different activities that took place throughout the year. A must for all heavy horse enthusiasts...

Roe Calling DVD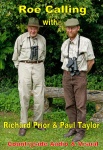 with Richard Prior and Paul TaylorThe art of calling Roe Deer is used during the rutting season. Many calls have been developed over the years.In this 60 minute film world expert Richard Prior and Deer Management Consultant Paul Taylor use four different calls to great effect.Filmed during the Augu...

Roe Calling CD
with Richard PriorCalling a Roebuck in the rut can be thrilling or totally disappointing. This CD made by Richard Prior for Countryside Audio and Visual tells you how to succeed when and where to call the calls to use and the best sequence to produce for the best results. Richard Prior is the forem...

Legends of Pigeon Racing Mr amp Mrs Geoff Kirkland
Mr. amp Mrs. Geoff Kirkland volume 7One of Englands top ambassadors in the sport of pigeon racing is Geoff Kirkland. With eleven national wins to his credit to date his performances are outstanding.Today together with his wife Barbara these modest fanciers continue to win at all distances at the h...

Legends of Pigeon Racing R J Goddard
R amp J Goddard amp Son of Reading Volume 6One of the most consistent flyers in Great Britain with only a small team of racing pigeons is David Goddard of Reading.Others can only dream of the success which he has achieved at the longest races and he is admired by all long distance fanciers. Winnin...

Legends of Pigeon Racing Mark Gilbert
Mark Gilbert of Windsor volume 5Although only a young man Mark Gilbert has already established himself as one of Britain's top international flyers. His many successes include winning an outstanding 1st NFC and 1st International Dax against the very best European pigeon fanciers.In this film Mark...

Legends of Pigeon Racing R amp B Smith
R amp B Smith of Burtonwood volume 4R amp B Smith have been partners since 1971 following the death of their father.From the first race to the last Bob and Brian's name can be seen at the top of the final race results.Keen members of the Lancashire Social Circle they strive to improve the image an...

Legends of Pigeon Racing Frank Perry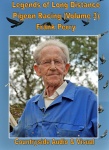 Frank Perry volume 3With only a very small loft and garden Frank Perry is an outstanding long distance flyer nationally and internationally keeping pigeons all his life.He has flown very successfully with many achievements on both the north and south road.In this film he explains his methods o...

Legends of Pigeon Racing Bill Ishmael
Bill Ishmael volume 2A name forever linked to the history of pigeon racing in Great Britain is the Kenyon Black Pieds.Bill Ishmaels family have kept this strain from the very beginning and Bill has flown long distance very successfully all his life.Spend 90 minutes with this gentleman of the spor...

Legends of Pigeon Racing John Puddephatt
John Puddephatt volume 1A name envied in Pigeon Racing for generations is John Puddephatt and his family. Racing since 1949 records prove he has been one of the most consistent flyers at top level including the National Flying Club flying with only a very small team.Enjoy over two hours of John s...

Plaiting the Heavy Horse for Showing
Many aspects combine to create success in the show ring but the preparation is paramount whether participating in harness classes or in hand.One of the oldest crafts associated with this and regarded by many as an art is plaiting.In this 30 minute film leading expert John Peacock of Lingwood Shire p...

Beginner039s Guide to Heavy Horses
If you are thinking of keeping a Heavy Horse for the first time or need some help this film gives a step by step approach to many of the basic procedures involved.Included in this 60 minute film are different breeds grooming stable management long reining foot care harnessing and working to tyre put...

Life with the Red Deer of Exmoor
The Red Deer is Britain's largest mammal and has been established on Exmoor for hundreds of years. Each year thousands of visitors arrive hoping to catch a glimpse of these magnificent animals. In this 60 minute film we follow a typical year in the life of these deer.Arm2lal2ZmE...

Sika Deer in Dorset
With Paul TaylorFor over a century there has been a thriving herd of Sika Deer in the Purbeck area of Dorset.Paul Taylor has been closely involved with these and other species of deer for most of his life.Today with his wife Bryony they manage and stalk a large area in East Dorset. Paul is also a pr...

Working Horses in Horticulture
With Brian CavendishSkye Grove Organics have established their market garden business in Cornwall by using only heavy horses for their work.Brian Cavendish and Kevin Austin are proving that in today's high tech world there is still a very important role for heavy horses.In this film we see their spr...

Training Shooting Dogs
... the Chris Green WayChris Green has worked as a gamekeeper for 27 years. For 21 of these he has worked on the prestige Conholt shooting estate.He has also organised the running of the days Cocker and Springer Championships on two occasions. Chriss experience with gun dogs spans an amazing 40 year...

Ramsdell 10 Years On
This film follows a year in the life of Ramsdell and the surrounding area. It includes the pictures of the heavy snow in January followed by spring summer and autumn activities with visits to the Priory School Monk Sherborne Horticultural show amp a charity cricket match.We meet many of the resident...

A Year with the British Barcelona Club 2010
The British Barcelona Club was formed in 1964 with the aim of promoting long distance pigeon racing. Today it is regarded as the ultimate challenge for pigeon fanciers in Great Britain. No member flies less than 450 miles some with distances of over 1000 miles. This years Barcelona race was part of ...

This feed is available at http://www.countryside-video.co.uk/rss/latest.xml